Broodstock Development of Seabass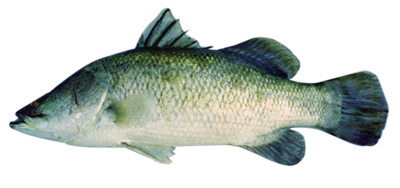 To refine and upgrade the technology of seed production, domesticated broodstock (F4 generation) of Asian seabass, Lates calcarifer (43 fish; 2.2 - 8.0 kg) were maintained under controlled conditions in  RCC tanks (100 ton capacity ), pond and recirculation system. The stocking density in the RCC tanks was maintained at 1 kg/m3 whereas in the recirculation system, it was maintained at 10 kg/m3. The broodstock was strengthened with new stock from three sources viz. fishes (27 nos.; in the size range of 2.0 - 4.0 kg) raised from wild seed   in a fresh water pond at Bhimavaram,  wildseed (15 nos.; 2.5 - 4.0 kg) cultured in a seawater pond at Perunthottam, Sirkazhi and wild fishes (40 nos.; 1.5 - 8.0 kg) caught in the vicinity of Kovalam and Muttukkadu area. Fishes from Bhimavaram and Perunthottam were transported in containers maintaining a biomass density of 6.8 and 5 kg/m3 respectively. The travel time was 10-14 hours and the fishes were transported without any mortality.The fishes were kept in the quarantine facility for a period of 10 days and then transferred to the holding facilities.
The broodstock fish were fed with forage fishes like tilapia and oil sardine @ 5% of their body weight.Tanks were partially covered with net mesh. The health of the broodstock was regularly assessed.   During this year, recurrent mortality was observed during the period between September 2009  and March 2010. Fishes exhibited upside down movements and abnormal behavior without feed intake before death.The biopsy of dead fish revealed the deterioration of spleen and liver tissues.The cause of mortality was suspected to be a viral agent and not due to water quality. Water exchange was effected to the extent of 70% daily and water quality parameters were regularly monitored. Water temperature was in the range of 27 - 32oC, salinity 22 - 32 ppt, pH 7.8 - 8.4, dissolved oxygen 3.4 - 6.3ppm and ammonia 0.02 - 1.4 ppm. A significant number of broodstock have been added this year.