High count shrimp farming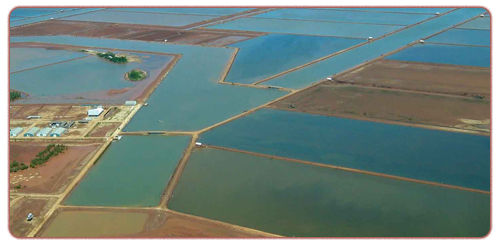 High count shrimps or large-sized shrimps are those that are farmed specifi cally in low density regimes for longer crop durations to maximize growth. High count shrimp farming has developed as a niche segment in shrimp production in Prakasam, Guntur and Nellore districts of Andhra Pradesh. In order to estimate the supply response of small and medium farmers to price changes in exports market, Error Correction Models (ECM) were used to study weekly data of prices across counts, ex-export markets for the period 2007-2009. The study   revealed that prices of high count shrimps in all the four export markets show signifi cance in amenability to co-integration of degree one. The overall results indicated a lag period of 2 crop seasons.
Understanding of price movements and relationship across export markets to destination markets will aid production and investment decisions in terms of intensity of operations, timing of stocking, harvesting and product destinations. This study, therefore, recommends that government agencies which are mandated to promote shrimp production and the overall effi cient trade of such commodities, should take serious measures beyond promotional activities that motivate disclosure of market information. These measures should be directed to traders at levels (e.g. wholesale and retail) whose price bids lead the other markets (e.g. producers and small traders at farm gates).