Kovalam Experimental Station of ICAR-CIBA
Kovalam Experimental Station (KES) of ICAR-CIBA holds about 64 acres of land and brackishwater resources located between the East Coast Road (ECR), and Old Mahabalipuram Road (OMR) at Kovalam. The facility was previously under the Salt Board, Ministry of Commerce and Industry, Government of India and has been handed over to ICAR-CIBA on 20th August 2020, to expand its research and development activities. On 22nd May 2021, Dr. J. K. Jena, Deputy Director General (Fisheries), ICAR, New Delhi, inaugurated the Kovalam Experimental Station (KES), in the presence Chief Guest Shri. J. Jayakanthan, IAS, Commissioner of Fisheries, and Dr. K. K. Vijayan, Director, CIBA.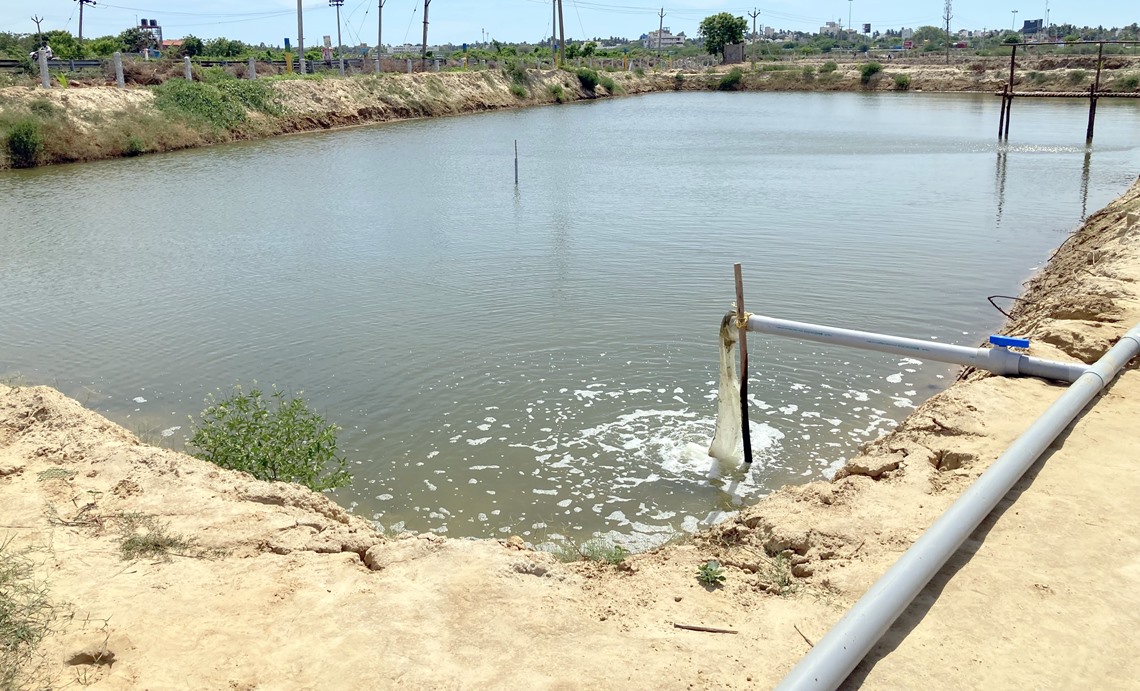 The major mandate of CIBA is sustainable brackishwater aquaculture development in the country. This newly acquired area is being converted as brackishwater farms for conducting shellfish and finfish farming trials, brood banks, nursery banks and other allied activities. This land has access to estuarine/coastal/oceanic waters and comprised of stretches of ponds, canals and inundated hyper-saline stretches, ideal for the development of diversified farming systems for seabass, milkfish, red snapper, mud crab, Penaeid shrimps (Tiger shrimp, Pacific white shrimp, Indian white shrimp) Artemia, Polychaetes etc. This site is just two kilometers away from the Muttukadu Experimental Station (MES) and about 28 km from headquarters of CIBA, which is being developed as 3rd campus of CIBA in Tamil Nadu.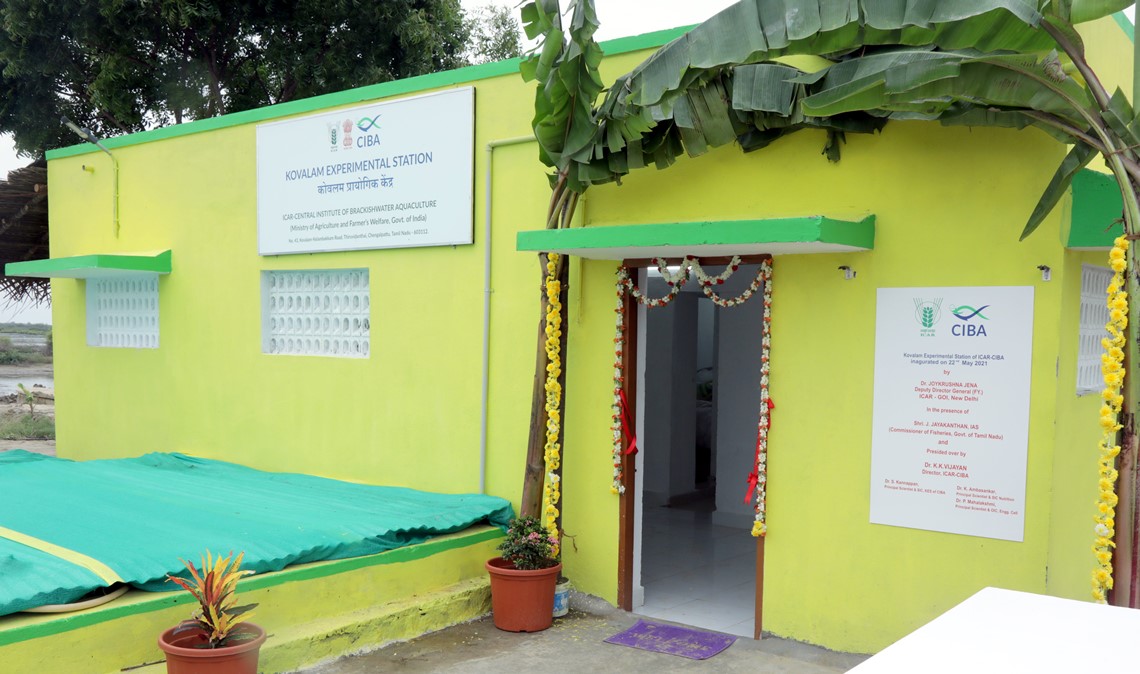 For further details contact
The Officer-In-Charge,
ICAR-CIBA Kovalam Experimental Station (KES)
No 43, Kovalam-Kelambakkam Road,
Thiruvidanthai, Changalpattu, Tamil Nadu 603112.
Email: oic_kes.ciba@icar.gov.in, Website: www.ciba.res.in