ICAR-CIBA organized a Special Swachhta Campaign and inaugurated a fish waste processing unit at Kasimedu fishing harbor, Chennai, Tamil Nadu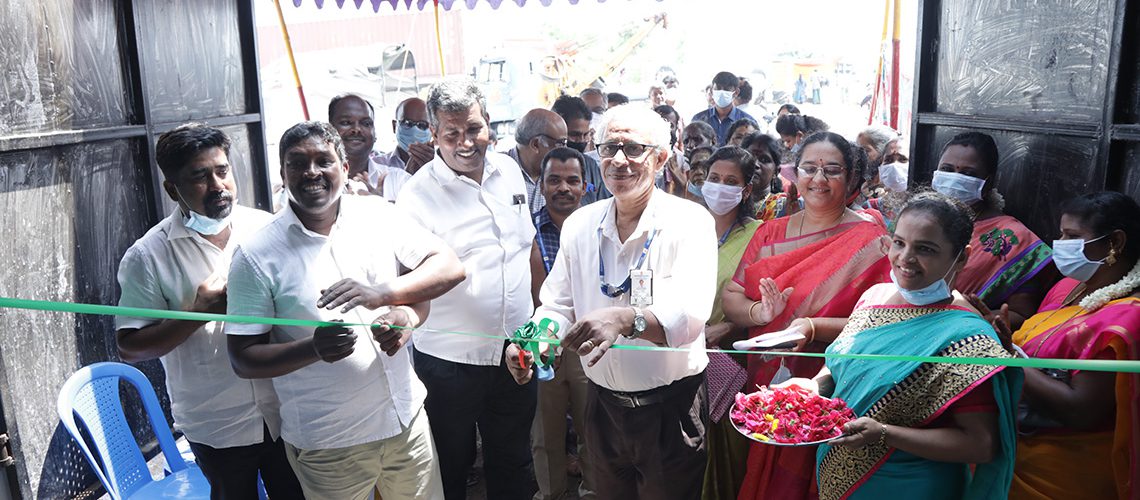 ICAR-CIBA organized a sensitization programme on 'Waste to Wealth' as a part of the Special National Swachhta Campaign at Kasimedu Fishing Harbour, Chennai, on 12th October 2021. On this occasion, Dr. K.P. Jithendran, Director, ICAR-CIBA inaugurated the fish waste (trimmings) processing unit built by M/s VS Fish Waste Hydrolysate with the technology support of CIBA. This plant is expected to produce two value-added products (CIBA PlanktonPlus and HortiPlus) using the fish trimmings accumulated from more than 40 fish landing centers in and around Chennai. This unit is owned by Mrs. Velankanni, a member of Nambikkai Fish Farmers Group, Chennai, who was associated with CIBA as a startup entrepreneur from 2019 for the production of  CIBA-PlanktonPlus and CIBA-HortiPlus.  The group has earned Rs. 15 lakhs per year using the technology from 2019 to 2021. The Fish Farmers Group has generated employment opportunities for more than 40 coastal families in and around Chennai and their socio-economic status has been uplifted. Looking at the potential, Mrs. K. Velankanni has started a micro-level enterprise, "VS Fish Waste Hydrolysate",  Chennai, to scale CIBA-PlanktonPlus and HortiPlus.
Dr. K.P. Jithendren, the Director, said that this unit might be the first scaled-up model for converting the fish trimmings to value added products on a national level. He added that this provides supplementary income to the fisher population and will also help keep fish markets clean. He applauded the dedication and commitment of the Fish Farmers Group to develop these products in the last couple of years, jointly with CIBA, and wished them for a big success on a national level. More than 120 participants attended the programme, including farmers, entrepreneurs, scientists, students, staff and press & media.