ICAR-CIBA celebrated the 150th birth anniversary of Mahatma Gandhi fulfilling his visions and building of Atmanirbhar Bharat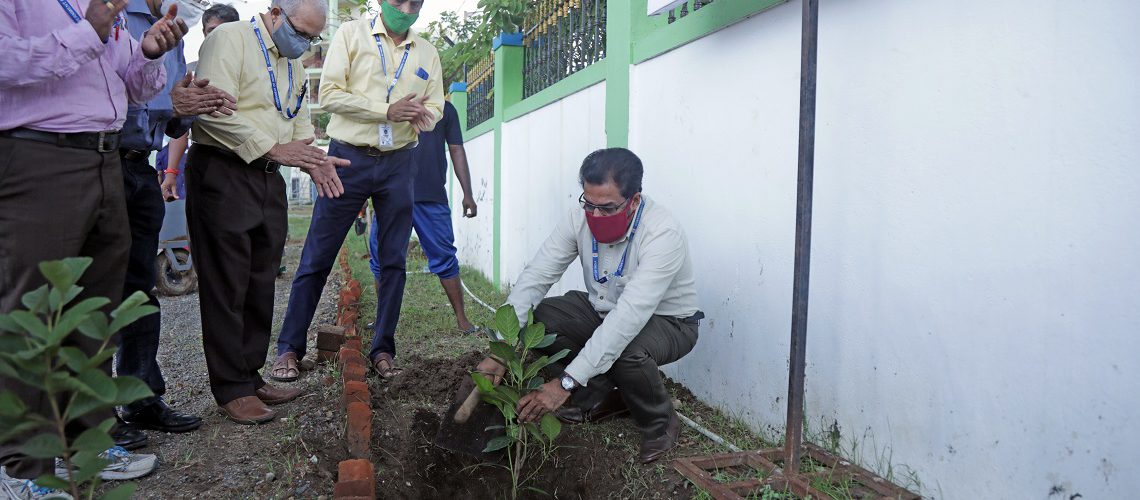 ICAR-Central Institute of Brackishwater Aquaculture (ICAR-CIBA) organized a week long programme from 25th Sep and 1st Oct 2020 to commemorate the 150th birth anniversary of father of nation Mahatma Gandhi. During this occasion events like tree plantations, competitions for the children and virtual meetings were organized fulfilling Gandhian philosophy and building of Atmanirbhar Bharat.
A series of tree plantation events were organized between 25th Sep and 1st Oct 2020  in headquarters at Chennai, regional research centers in Kakdwip, West Bengal, Navsari, Gujarat, and field centers in Muttukadu and Kelambakkam, Tamil Nadu. Altogether, 300 saplings of varieties of trees were planted, and saplings were given to the participants to plant them in their residential premises. During the events, importance of forestry, greenery, agriculture, cleanliness, skill development, empowerment, grama swaraj etc. were discussed by the speakers in remembrance of the Mahatma. His vision of a clean and green planet was stressed to the audience who have participated in the event. 
During this weeklong events, essay and drawing competitions were conducted on digital media involving the kids of the institute staffs. The concept was given on various Gandhian philosophy. There were 17 participants for the drawing competition and 12 participants for essay writing. Our senior staff, identified by the competent authority, evaluated the performances of the kids, and graded them. Prizes were announced for the winners of the various competitions during the online meeting conducted on 1st Oct, 2020, wherein the Director, CIBA appreciated all the kids for their participation in the events. 
A virtual meeting was organized on 1st Oct, 2020 where farmers who adopted the indigenous technologies of CIBA shared their experiences on the technology and how they got benefitted out of it. This meeting was broadcasted to the audience in the institute YouTube channel. The Shri. A. Perumal and Shri. A. Premkumar of Dr.A.P.J.Abdul Kalam fish producers self-help group of Vennangupattu, Chengalpattu district narrated their success story of CIBA's cage aquaculture technology adoption for their livelihood security and doubling their income. Similarly, Shri.Kennith Raj and his wife Smt.Veilankanni shared their successful adoption of CIBA's 'waste-to-wealth' concept and how it has transformed their group in to a company producing PlanktonPlus and HortiPlus products from the fish trimming wastes  with the technology and handholding of CIBA fulfilling Gandhian philosophy and building of Atmanirbhar Bharat.