Kisan Diwas and Swachhata Pakhwada celebrations at KRC Kakdwip of ICAR-CIBA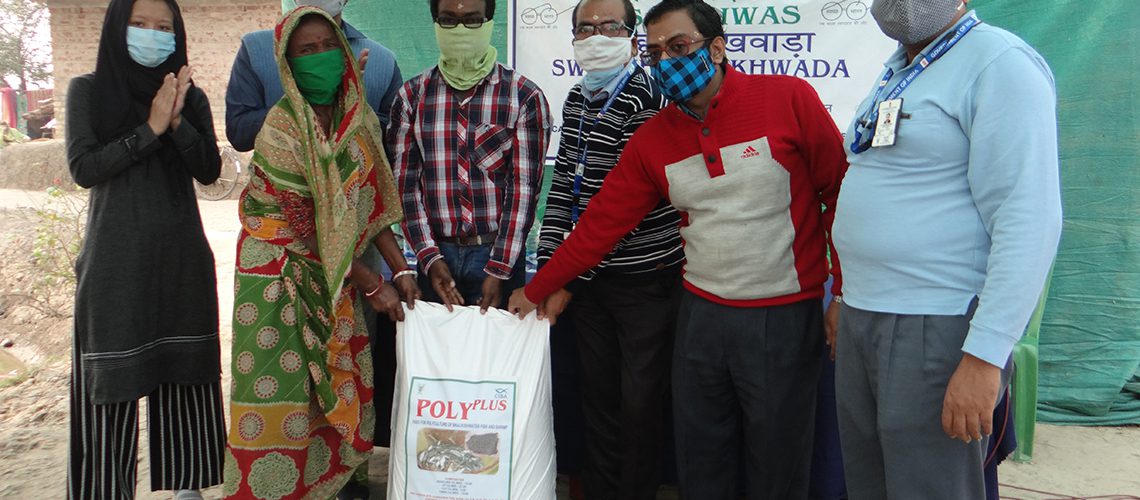 Kakdwip Research Centre (KRC) of ICAR-CIBA celebrated the Kisan Diwas on 23rd December 2020 in the midst of the Swachhta Pakhwada being observed during 16-30 December 2020 with the tribal farmers at Mundapara village in Sundarbans, West Bengal.  At the outset of the programme, the importance of safe guarding measures like personal and community level sanitization was highlighted to combat the COVID-19 pandemic Participants were also distributed with mask and soap for daily use as a preventive measure to contain COVID-19 virus spread.
Sixty aqua farmers, youth and tribal women participated in the programme and were sensitized through relevant technologies for achieving higher fish productivity by effective resource utilization.  Importance of integrating fish farming with livestock and horticulture was also highlighted and in the course of discussion, the participants realized that these models were not only for additional income generation but also for protecting the micro environment of their farms. Women group shared their past experiences with integrated poultry and pig-cum-fish farming and expressed their desire to scale up the technology with the technical support provided by KRC, ICAR-CIBA.  
KRC farm reared juveniles of mullets, CIBA-PolyPlus feed and plankton booster PlanktonPlus were also distributed to the tribal farmers. Dr Debasis de OIC KRC Kakdwip of ICAR-CIBA and his team coordinated the programme.